ERA5-Land weekly: Total precipitation, weekly time series for Europe at 1 km resolution (2016 - 2020)
Overview:
ERA5-Land is a reanalysis dataset providing a consistent view of the evolution of land variables over several decades at an enhanced resolution compared to ERA5. ERA5-Land has been produced by replaying the land component of the ECMWF ERA5 climate reanalysis. Reanalysis combines model data with observations from across the world into a globally complete and consistent dataset using the laws of physics. Reanalysis produces data that goes several decades back in time, providing an accurate description of the climate of the past.
Total precipitation:
Accumulated liquid and frozen water, including rain and snow, that falls to the Earth's surface. It is the sum of large-scale precipitation (that precipitation which is generated by large-scale weather patterns, such as troughs and cold fronts) and convective precipitation (generated by convection which occurs when air at lower levels in the atmosphere is warmer and less dense than the air above, so it rises). Precipitation variables do not include fog, dew or the precipitation that evaporates in the atmosphere before it lands at the surface of the Earth. This variable is accumulated from the beginning of the forecast time to the end of the forecast step. The units of precipitation are depth in metres. It is the depth the water would have if it were spread evenly over the grid box. Care should be taken when comparing model variables with observations, because observations are often local to a particular point in space and time, rather than representing averages over a model grid box and model time step.
The spatially enhanced daily ERA5-Land data has been aggregated on a weekly basis starting from Saturday for the time period 2016 - 2020.
Data available is the weekly average of daily sums and the weekly sum of daily sums of total precipitation.
File naming:
Average of daily sum: era5_land_prectot_avg_weekly_YYYY_MM_DD.tif
Sum of daily sum: era5_land_prectot_sum_weekly_YYYY_MM_DD.tif
The date in the file name determines the start day of the week (Saturday).
Values are mm * 10. Example: Value 218 = 21.8 mm
Overviews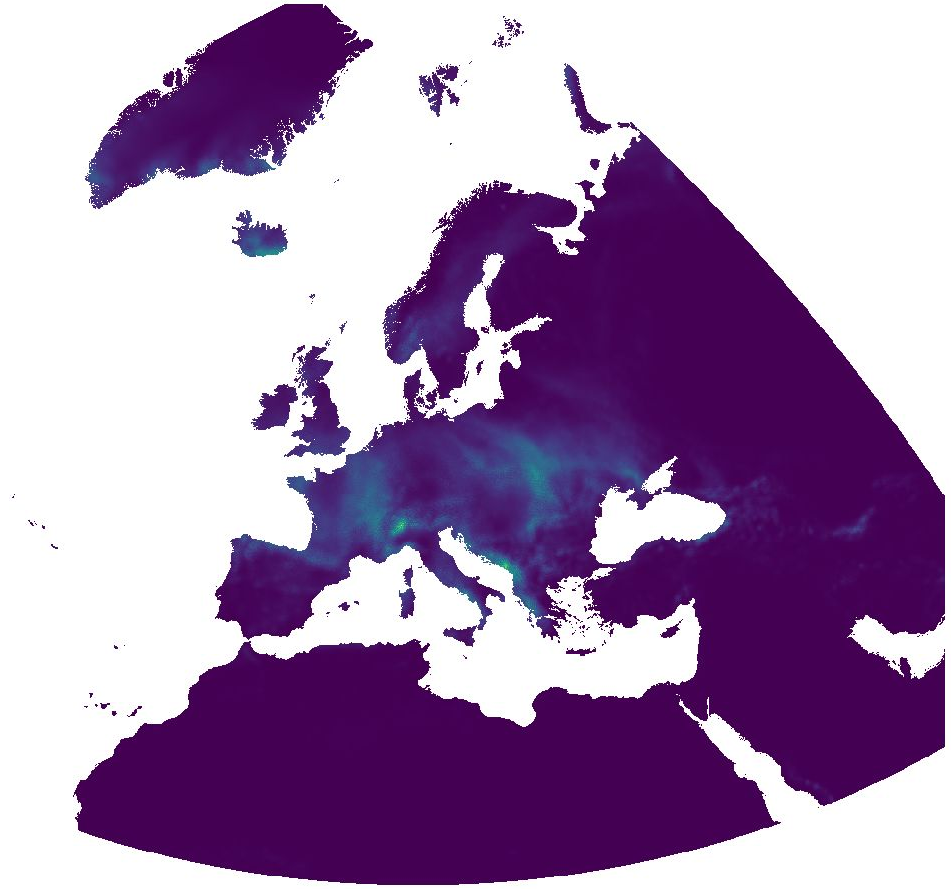 Provided by

Associated resources
Not available