ERA5-Land weekly: Surface temperature, weekly time series for Europe at 1 km resolution (2016 - 2020)
Overview:
ERA5-Land is a reanalysis dataset providing a consistent view of the evolution of land variables over several decades at an enhanced resolution compared to ERA5. ERA5-Land has been produced by replaying the land component of the ECMWF ERA5 climate reanalysis. Reanalysis combines model data with observations from across the world into a globally complete and consistent dataset using the laws of physics. Reanalysis produces data that goes several decades back in time, providing an accurate description of the climate of the past.
Surface temperature:
Temperature of the surface of the Earth. The skin temperature is the theoretical temperature that is required to satisfy the surface energy balance. It represents the temperature of the uppermost surface layer, which has no heat capacity and so can respond instantaneously to changes in surface fluxes.
The spatially enhanced daily ERA5-Land data has been aggregated on a weekly basis (starting from Saturday) for the time period 2016 - 2020.
Data available is the weekly average of daily averages, the weekly minimum of daily minima and the weekly maximum of daily maxima of surface temperature.
File naming:
Average of daily average: era5_land_ts_avg_weekly_YYYY_MM_DD.tif
Max of daily max: era5_land_ts_max_weekly_YYYY_MM_DD.tif
Min of daily min: era5_land_ts_min_weekly_YYYY_MM_DD.tif
The date in the file name determines the start day of the week (Saturday).
Values are °C * 10. Example: Value 302 = 30.2 °C
The QML or SLD style files can be used for visualization of the temperature layers.
Overviews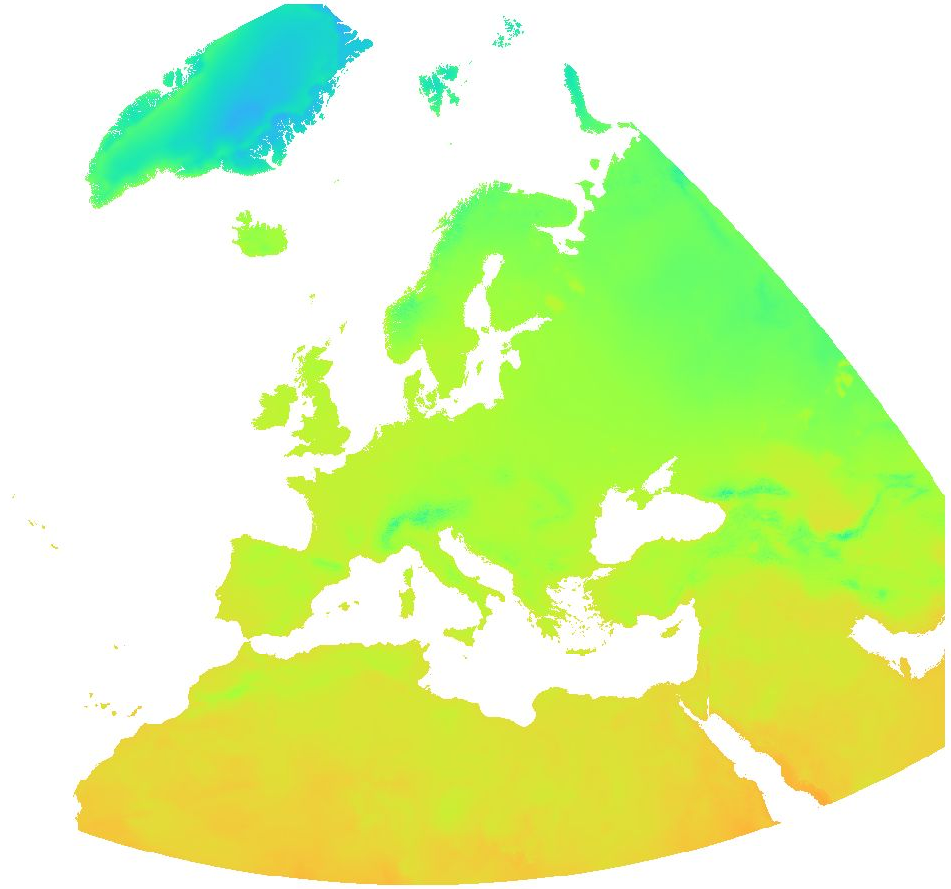 Provided by

Associated resources
Not available